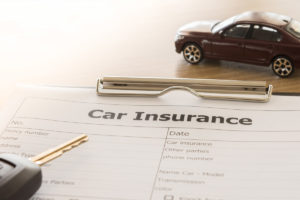 Here on the Edward M. Janzekovich law blog, we regularly discuss what can happen to you if you are convicted of drunk driving, drugged driving, or driving while high. Most people are aware that consequences include jail time, loss of driving privileges, and excessive fines. However, this does not even begin to approximate the real cost of a DUI. One thing many people forget is that a conviction will also result in increased car insurance premiums.
A new report summarizes just how much your annual car insurance premium can increase after a DUI or DWI. The average car insurance premium increase in the United States is 80% for the first year after a DUI, although this can vary greatly from state-to-state. For instance, the average increase is highest in Michigan, where most drivers who are convicted of drunk driving experience a 249% increase in car insurance premiums.
New Jersey Car Insurance Increases After DUI/DWI
New Jersey already has one of the highest car insurance costs in the country with an average annual premium cost of $1,520-$1,679. According to one report, New Jersey drivers pay an average of 132% more in the year immediately following the conviction. Moreover, because the DUI conviction becomes a permanent part of your driving record, the average convicted driver will continue to pay increased premium rates long after he or she is convicted.
In New Jersey, the average convicted driver will continue to pay 75% more on car insurance – or an average of $1,273 more. This means, instead of paying $1679 for car insurance, a person who was previously convicted will pay $2,951 per year for car insurance.
High Risk Drivers Can Expect to Pay Even More
Car insurance companies classify people into different risk categories in order to determine car insurance premium costs. With regard to most factors, recent history is the most important factor. Accidents, tickets, or convictions in the most recent year will count more than something that happened five years ago.
If you are already categorized as high risk, getting a DUI or DWI increase the cost of your insurance premiums even more. For instance, a driver under the age of 25 with a DUI may pay three times as much for insurance as someone older who had a DUI 10 years ago.
Some car insurance companies may even refuse to give you insurance, in which case you will be required to obtain high risk insurance elsewhere.
Auto Insurance Costs After DUI
If you live in New Jersey, you are probably already familiar with shopping for car insurance. The amount you pay for car insurance after a DUI/ DWI can vary greatly from company to company.
A recent survey found that the following popular companies offered these average insurance rates for drivers after a drunk driving conviction.
| | |
| --- | --- |
| Insurance company | Avg. rate after DUI |
| New Jersey Manufacturers | $1,392 |
| Progressive | $1,745 |
| GEICO | $1,850 |
| Allstate | $4,872 |
| State Farm | $6,755 |
However, these numbers can change quickly and will vary from person to person based on many factors. The only guarantee is that your car insurance premium will go up if you are convicted of driving while intoxicated in this state. For that reason, if you or someone you know is charged with DUI or DWI, it is important to hire an experienced attorney as soon as you can.
New Jersey Drunk Driver Defense Attorney Edward M. Janzekovich Can Help
If you or someone you know is charged with drunk driving or driving under the influence in New Jersey, it is important to speak with an experienced New Jersey DWI lawyer about your situation. You want someone who understands the real costs and penalties you are facing. A good lawyer can make all the difference. Call us at 732-257-1137 or contact us online today. We serve clients in Ocean County, Monmouth County, Mercer County, Middlesex County, Union County and Somerset County.