Understanding the Penalties for DUI & DWI in New Jersey
Former Police Officer Turned Attorney with Extensive Training in Drunk Driving Laws
If you are convicted of driving under the influence or driving while intoxicated in New Jersey, the consequences can be devastating, as the information below indicates. You want an experienced and knowledgeable lawyer at your side at all times, someone who knows the laws and knows when your rights have been violated.
My name is Edward M. Janzekovich. I have focused my law practice on DUI / DWI defense for nearly a decade. I am also a retired law enforcement officer, with 23 years on the East Brunswick Police Department. While on the force, I received a number of certifications from the New Jersey State Police, based on extensive training in a wide range of matters related to driving under the influence, from the recognition of behaviors related to DUI / DWI to the administration of field sobriety and blood alcohol tests. Because I have worked with prosecutors on impaired driving cases, I know how they prepare and can anticipate their tactics.
The Penalties For DUI / DWI In New Jersey
The sanctions for a conviction for driving under the influence or driving while impaired in New Jersey will vary, based on how many times you have been convicted of DUI/DWI and where the offense took place. The consequences include:
The impact on your driving privileges

For a first offense, you can lose your license for three to six months. For a second offense, you lose driving privileges for up to two years. For all subsequent convictions, you will forfeit your driving privileges for eight years.

Fines, fees and other financial penalties

A first offense carries a fine of up to $500 and all subsequent offenses have fines of up to $1,000
You will be required to participate in a program administered by an Intoxicated Driving Resource Center. The cost will be roughly $250 per day you attend. For all DUI/DWI convictions, the minimum time spent at an IRDC is 12 hours.
You will be required to pay $100 to the state's drunk driving fund, as well as $125 to New Jersey's Alcohol Education and Rehabilitation Fund (AERF)
You will be required to pay a $1,000 surcharge for your driving privileges. This surcharge must be paid annually for three years. For 3rd and subsequent DUI / DWI convictions, though, the annual surcharge is $1,500.
All persons convicted of DUI / DWI must pay $75 to the Neighborhood Services Fund
It's important to note that you have no legal right to refuse to submit to a breath test. If you do, you can face an additional license suspension and fines in addition to the original DWI charge.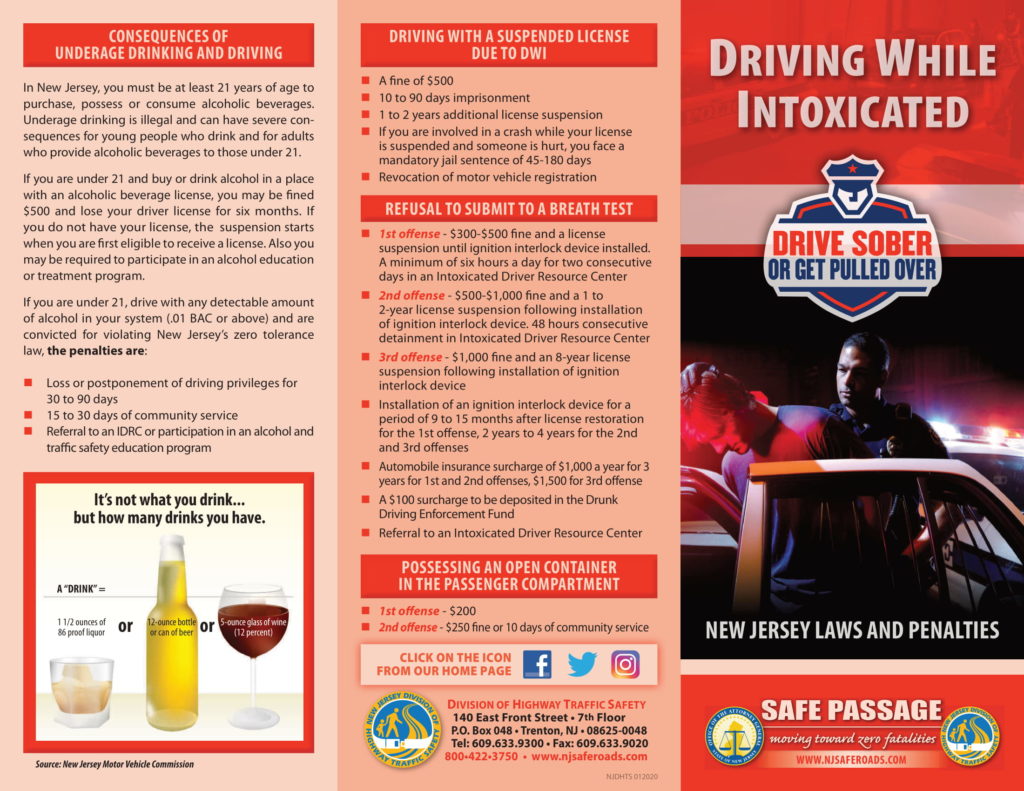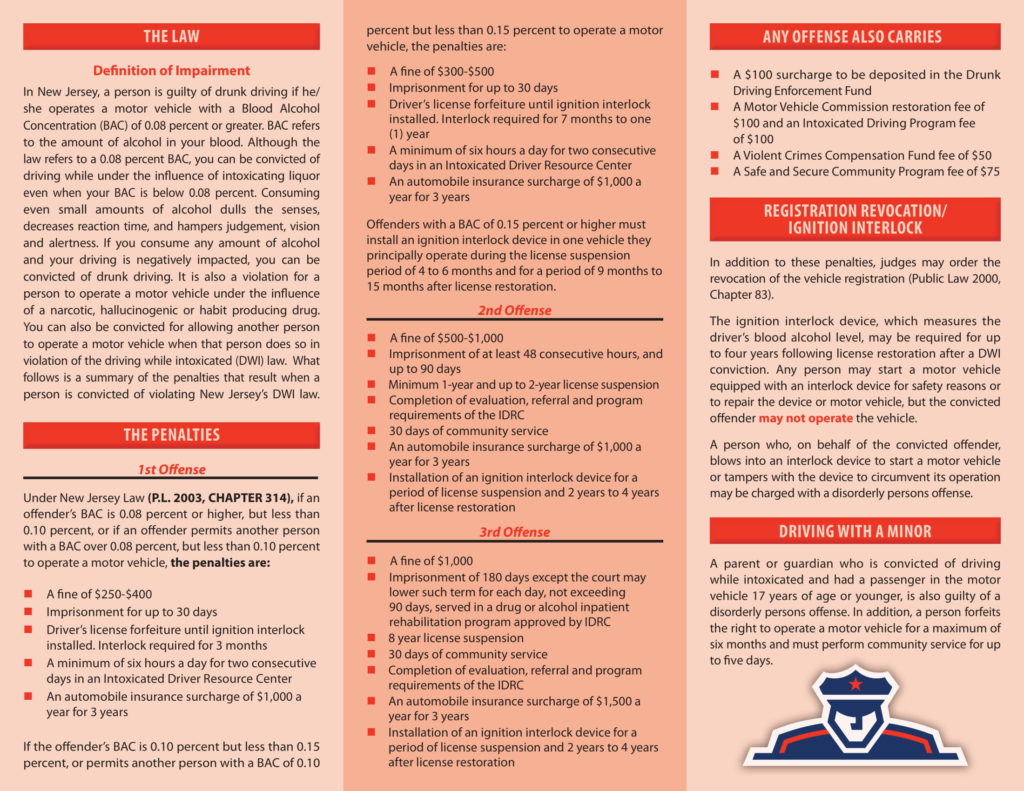 Contact DUI / DWI Defense Attorney Edward M. Janzekovich
To schedule a free initial consultation, contact my office online or call me at 732-257-1137. Evening and weekend consultations are available by appointment. I accept all major credit cards.
The Office of Edward M. Janzekovich can help if you have been arrested and charged with DWI / DUI in Union County, Ocean County, Monmouth County, Middlesex County, Burlington County, Mercer County & Somerset County.
We also serve the New Jersey cities of Union, Dover, Brick, Jackson, Wall, East Brunswick, Evesham, Howell, Robbinsville, Bound Brook, Neptune, Hamilton, Linden City, Bridgewater & Tinton Falls.