Every week, local and national newspapers are full of headlines about people getting arrested for drunk driving, drugged driving, and driving while high. And if there is one common theme about who lands in the news, it's that anybody can be arrested and land in the news for DUI and DWI – from politicians to police officers to celebrities and professional athletes – no one is too important to be arrested for intoxicated driving. No one is above the law.
Police Officers Are Under Strict Observation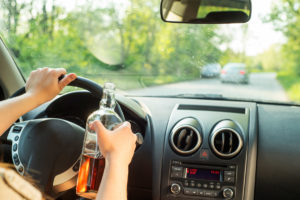 Years ago, police officers may have been more willing to let a driver off with a warning if he or she were pulled over for drunk driving – especially if nobody got hurt. Now, as a result of the modern requirement that police officers and law enforcement film all encounters with civilians, police officers are under strict observation. Anyone who is pulled over that shows any sign of intoxication will likely be arrested.
Even if a police officer does not know for certain if you are drunk, he or she will most likely err on the side of caution and bring you into the station for a breathalyzer test. In order to arrest a driver, a police officer does not need to know that you are drunk with 100% certainty. Rather, he or she need only have probable cause to believe that you were driving drunk.
Once you are brought into the station, the breath test will be the best evidence to confirm whether or not you are guilty of drunk driving. As we often remind our readers here on the Edward M. Janzekovich law blog, it is illegal to refuse to take a breath test in New Jersey. Refusing to submit to a breath test is a quasi-crime just like DUI and DWI, and carries the same or harsher penalties.
Recent NY Politician Arrested for DUI
The recent arrest of New York State Assembly minority leader, Brian Kolb (R), on New Year's Eve is the perfect example of how nobody is above the law.
Ironically, Senator Kolb had recently written an article warning readers not to drink and drive during the holiday season, specifically recognizing the National Drunk and Drugged Driving Prevention Month, which we previously highlighted on the Edward M. Janzekovich law blog.
Senator Kolb was subsequently involved in a one-vehicle accident with no injuries, and he was subsequently arrested by Ontario County Sheriff's Office. A breathalyzer test revealed that his blood alcohol concentration was above the legal limit of .08% – the same legal level as in New Jersey. Senator Kolb then issued an official policy to his friends, family and constituents.
New Jersey Police Officers Arrested for DUI and DWI
Recent headlines have also demonstrated that New Jersey sheriff's officers, police officers, and other law enforcement officers are in the same boat. Even if you work in an official capacity for the government, it is unlikely that you will be given any special treatment or leeway when pulled over. Many times, an arresting officer will be even more strict in enforcing the rules against a fellow officer, so that there will be no appearance of impropriety, unfair treatment, or official misconduct.
Unfortunately, when you work in an official capacity, the statutory penalties for DUI or DWI may be the least of your worries. Your career may also be severely affected by a loss of license or by rules that prohibit employees from receiving any such convictions.
Here, at the Edward M. Janzekovich law blog, we understand how devastating a DUI or DWI can be for anybody. That's why we believe everybody is entitled to effective representation from an experienced drunk driving defense lawyer.
New Jersey DUI and DWI Attorney Edward M. Janzekovich Can Help If You've Been Charged
If you work in the kind of job where getting a DUI or DWI could get you fired, you know how important getting the right lawyer can be. It's important to get an attorney who is willing to fight for you. To speak with an experienced New Jersey DWI lawyer about your situation, call us at 732-257-1137 or contact us online today. We serve clients throughout the state of New Jersey.