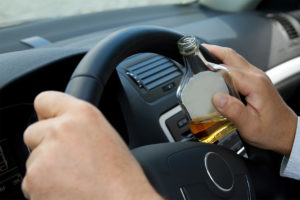 Here, on the Edward M. Janzekovich law blog, we often remind our readers that a good lawyer can often help even after a driver has been convicted of DUI or DWI. Although most drivers believe that, once you have pled guilty to drunk driving, drugged driving, or driving while high, the matter is final, this isn't true. In some situations, you can actually go back and revisit a past DWI or DUI conviction and have it dismissed.
But why would you want to?
Well, the reason this is important is because when you are convicted in New Jersey of drunk driving for a second or third time (or more), penalties get worse and worse – including increased fines, longer jail time, extended loss of driving privileges, and longer periods of driving with a Ignition Interlock Device. Successfully reopening and dismissing a past conviction – referred to as Post-Conviction Relief (PCR) – can sometimes lessen penalties for pending or future convictions.
Two recent cases passed last week and earlier this year discuss PCR, especially when the former conviction occurred as the result of not having an attorney or having a bad attorney who made a mistake or missed something during your case.
State v. Patel
In State v. Patel, which was decided on August 7, 2019, the New Jersey Supreme Court reaffirmed that every driver who is charged with DWI in the state is guaranteed a right to retain counsel or have counsel appointed.  Therefore, if a court fails to advise a defendant of his right to get a lawyer or have one appointed, then any subsequent conviction under those circumstances could deemed illegal.
In State v. Patel, the Court allowed the defendant to challenge a 1994 DWI conviction in Piscataway Municipal Court, because, at the time, he did not have an attorney and was not properly informed of his rights.   At the time, the defendant had not been able to afford an attorney, and he certified in a sworn affidavit that he was not informed that he could obtain a public defender.  The defendant was also permitted to challenge the 1994 conviction, even though over 15 years had passed since the conviction.
Based on these details, the Supreme Court determined that the 1994 conviction should not be considered by the municipal court when sentencing Mr. Patel under new charges of drunk driving.
State v. Walton
On November 1, 2019, the New Jersey Appellate Division decided the case of State v. Walton.  In this case, the Court revisited State v. Patel and considered whether or not it should apply retroactively.  The Court determined that it should, particularly to cases being appealed at the time that State v. Patel was decided.  However, the Court did not address whether it would be applied retroactively in all cases – for instance, whether it would apply to appeals or requests for PCR that had already been decided.
Ultimately, both State v. Patel and State v. Walton suggest that a past conviction, even a very old one, can be challenged.  If you or someone you know has been convicted in the past for DUI or DWI, it may not be too late to challenge that conviction.  A good lawyer may be able to reopen a past case or obtain post-conviction relief so that any future penalties will be decreased or made less severe.
New Jersey Defense Attorney Edward M. Janzekovich Can Help with Post Conviction Relief
Whether you are facing drunk driving charges now, in the future, or have already pled guilty to charges that you are now looking to appeal, a good attorney will be able to advise you of your rights. An experienced drunk driving lawyer can make all the difference.  To speak with an experienced New Jersey DWI/DUI lawyer about your situation, call us at 732-257-1137 contact us online today. We serve clients throughout the state of New Jersey.