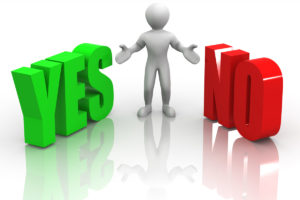 Here at the Edward M Janzekovich law blog, we have made it a priority to keep our readers informed on all issues pertaining to marijuana legalization in this state. Last time we discussed the matter, we reported that Governor Phil Murphy and the New Jersey State Legislature had reached an agreement on recreationalpot use. However, a vote on legalization failed when legislators could not agree on a number of issues including taxation and expungement.
Recent news from late last month and early this month have presented a new roadmap to legalization, as well as addressing expungement. If marijuana is ultimately legalized this December, as analysts predict, then New Jersey could become the 11th state, along with the District of Columbia, to legalize weed for recreational use.
Ballot Question Passed
Although a majority of legislators previously agreed that marijuana should be legalized in the state, all proposed legislation failed last March when lawmakers failed to agree to the specifics of legalization. Late last month, New Jersey legislators passed a proposed ballot question for the 2020 ballot. This means that, in November, New Jersey voters will have the opportunity to decide whether or not to legalize marijuana, and the question will be much simpler.
The New Jersey Marijuana Legalization Amendment will be on the ballot in New Jersey as a constitutional amendment on November 3, 2020. It will look like this:
| | |
| --- | --- |
| | A "yes" vote supports this constitutional amendment to legalize the possession and use of marijuana for persons age 21 and older and legalize the cultivation, processing, and sale of retail marijuana. |
| | A "no" vote opposes this constitutional amendment to legalize the possession and use of marijuana and the cultivation, processing, and sale of retail marijuana in New Jersey. |
Essentially, voters are being asked to vote "yes" or "no" to recreational marijuana. If the amendment passes, New Jersey Senators and Assembly persons will be forced to figure out the specifics. In the meantime, all sales of marijuana products would be subject to the state's 6.625% sales tax, and towns could pass ordinances to charge local taxes as well.
Other Steps Towards Cannabis Legalization
With the ballot question settled, lawmakers and industry leaders are moving quickly to address other concerns regarding recreational marijuana usage.
Shortly after the ballot question was settled, legislators passed new laws to address expungement, which Governor Murphy then signed. Amongst other things, S4154 calls for low-level marijuana convictions to be sealed, meaning the conviction is essentially hidden and cannot be used in the future.
Last week, more than 100 people gathered to listen to state Senator Declan O'Scanlon, R-Monmouth, discuss marijuana decriminalization, legalization, medicinal use, and expungement.
On March 10, a large industry conference will be held in Edison, NJ, where lawyers, businessman, industry leaders, and lawmakers will take part in panel discussions and networking to address concerns around legalization.
With the November ballot rapidly approaching, more and more questions are being raised about the future of marijuana use in New Jersey – including questions regarding driving while high. One of the issues many lawmakers and law enforcement have been focusing on include how to police and enforce laws against driving high. State officials are working hard to figure out practical, technological, and/or innovative ways to determine when someone is driving under the influence of weed or pot.
Whatever decision is made, there is no question that changes will be made to the law in the not-so-distant future. If you or someone you know is arrested, charged, or convicted of smoking and driving, it is important to retain an experienced attorney who stays informed and ahead of all the changes to the DUI and DWI laws in this state.
NJ Driving While High Defense Attorney Edward M. Janzekovich Can Answer Your Questions
DUI and DWI law is constantly changing in New Jersey. If you or someone you know is arrested, charged, or convicted, you should call an experienced attorney as soon as possible. A good lawyer can make all the difference. To speak with an experienced New Jersey DWI lawyer about your situation, call us at 732-257-1137 or contact us online today. We serve clients throughout the state of New Jersey.