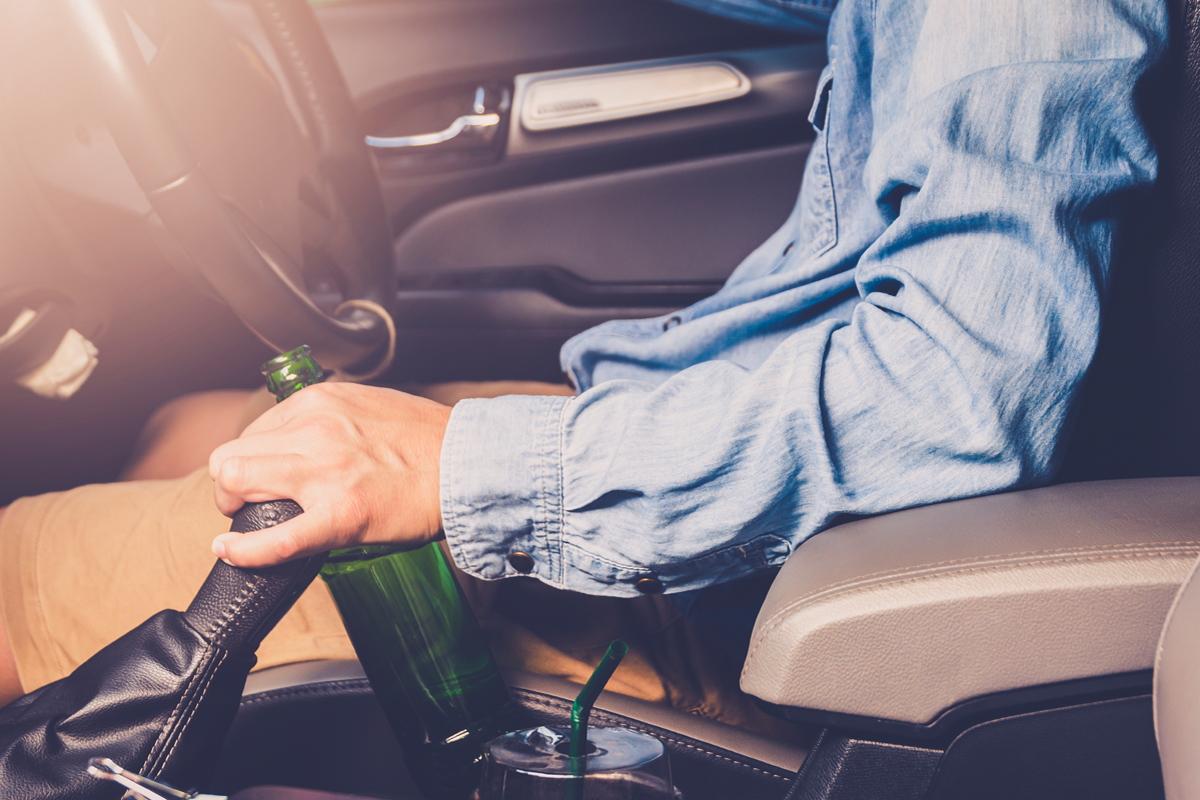 When people think of getting a DUI or DWI, they usually picture a drunk driver behind the wheel of a passenger vehicle like a car or truck. Here at the Edward M. Janzekovich Law Blog, we believe it is important to remind our readers that drunk driving can take place behind the controls of almost any vehicle, including commercial trucks, tractor-trailers, motorcycles, boats, and mopeds.
A recent arrest in Jersey City from early this week reemphasized the fact that New Jersey laws generally do not allow persons to drive or operate any type of vehicle while impaired, whether as the result of liquor, narcotics, or marijuana. The law actually applies to any motorized vehicle, although the specifics may vary from vehicle type to vehicle type. For instance, the legal blood alcohol concentration (BAC) is .08% for the driver of most vehicles including boats, but the legal limit is .04% for commercial vehicles.
Although the statute prohibiting operating a vehicle while intoxicated is N.J.S.A. 39:4-50, the various types of vehicles are defined by N.J.S.A. 39:1-1
Jersey City Man Arrested for Drunk Driving on a Moped
Early this week, a man was arrested while riding a motorized scooter in Jersey City in North Jersey. He was initially spotted by police officers at 3:30 a.m. and pulled over because was seen riding without a helmet and for failing to stop at a stop sign. Police officers also noted that he did not have a visible registration.
According to the reports, the police officers noticed the man's speech was slurred and he had glassy eyes after they approached him while he was pulled over. A field sobriety test was performed, and officers reported he failed.
Subsequently, he was transported to police headquarters and a breath sample was taken to check for alcohol intoxication. Surprisingly, he did not register a blood alcohol reading. A Drug Recognition Expert was also unavailable to come to the scene. In this situation, it would be extremely important to retain an experienced defense attorney who might be able to have the charges dismissed completely.
Nonetheless, the man was charged with operating an unregistered scooter, failure to exhibit a driver's license, failure to exhibit insurance, operating without a helmet, DUI, DUI in school Zone, reckless driving, and driving with a suspended license in addition to other unrelated charges.
Definition of Mopeds or Motorized Bicycles
Under the law, "motorized scooters" include many items traditionally associated with what people think of as a "moped." Surprisingly, the word "moped" does not appear in the law anywhere, although the law specifically mentions "pocket bikes, super pocket bikes, scooters, mini-scooters, sport scooters, mini choppers, and mini motorcycles." N.J.S.A. 39:4-14.3g also specifically prohibits operating motorized bicycles while intoxicated.
The law does not apply to normal, man-powered bicycles, since they are not motorized. Therefore, contrary to popular belief, a person cannot be found guilty of violating New Jersey's prohibition against drunk driving , N.J.S.A. 39:4-50, while on an exclusively pedal-powered bike (or man-powered skate board).
New Jersey Drunk Driving Defense Attorney Edward M. Janzekovich Can Help if You've Been Charged Regardless of the Vehicle
If you or someone you know has been charged with drunk driving, regardless of the vehicle, it will be extremely important to retain an attorney as soon as possible. An attorney will be able to review all the evidence and pursue every defense that applies to your situation. A good lawyer may be able to have all the charges dropped completely. To speak with an experienced New Jersey DUI lawyer about your situation, call us 732-257-1137 or contact us online today We serve clients in Ocean County, Monmouth County, Mercer County, Middlesex County, Union County and Somerset County.