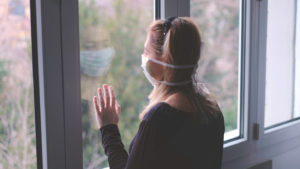 As reported here on the Edward M. Janzekovich law blog last week, the National and State level response to the Coronavirus/COVID-19 Pandemic has resulted in a shut-down of my non-essential public and private businesses as well as gatherings and public functions, including all Municipal Courts in the Garden State. Until further notice, all non-urgent Municipal Court proceedings will be suspended until at least March 27, 2020.
Additionally, several new Court Orders have been issued that can affect anyone currently charged or previously convicted of drunk driving, driving while high, or driving while under the influence of drugs or alcohol.
If you or anyone you know is arrested, charged, or convicted of DUI/DWI during this crisis, it may be more important than ever to reach out to an attorney immediately to find out what your rights are and what your options are. An experienced attorney can review each situation on a case-by-case basis to determine how it is affected by the State of Emergency We at the Law Offices of Edward M. Janzekovich can help
Order to Commute or Suspend County Jail Sentences
If you or someone you know is currently serving a jail sentence related to DUI, DWI, or Refusal to Submit to a Breathalyzer Test, it is important to reach out to an attorney as soon as possible.
A recent Order issued by the Chief Justice of the New Jersey Supreme Court and signed by the Office of the Attorney General, the Office of the Public Defender, the County Prosecutors Association, and the American Civil Liberties Union has granted the RELEASE of numerous persons currently serving a county jail sentence or jail sentence as the result of a municipal conviction. The release will be carried out starting Tuesday, March 24, 2020, will proceed as quickly as possible, and will continue pursuant to the timeline directed in the Order.
For some, this release may be considered satisfaction or full service of the sentence (meaning the prison sentence is concluded), while others may have the time converted into "time served" and subject to additional prison time. Additionally, there are some exceptions regarding who will be released – including anyone who has already tested positive for Coronavirus or COVID-19, and there are situations where an inmate may request not to be released.
Once released, inmates are expected to comply with all Driver's License Suspension periods and probation requirements.
If you are unsure how you or a loved one is affected by this Order, you may need to consult an attorney immediately. Moreover, if you are someone who has been released due to the Order, you may want to consult an attorney to understand what your rights and responsibilities are after
The signed Order can be found here: https://njcourts.gov/notices/2020/n200323a.pdf?c=j7I
State and Superior Court Closings and Other Announcements
As previously noted, most but not all matters, cases, and hearings before the State Municipal and Superior Courts have been postponed and will be rescheduled. If you were previously scheduled for any Court appearance, including related to a Refusal, DUI or DWI charge, you will want to reach out to an attorney immediately to see how your case has been affected.
Moreover, not all proceedings have been suspended. If you are arrested or charged during any period of Court suspension, you will want to consult an attorney to see if your case will be postponed or will proceed as scheduled.
Finally, while we at the Edward M. Janzekovich law blog strive to keep you informed during this period of lock-down, it is important to recognize that new announcements are being issued by the Court every day. Nearly all of the state level announcements are posted here: https://njcourts.gov/attorneys/notices.html
However, not all announcements will be posted at the website above, and there may be specific municipal or local directives that can affect your case. Accordingly, it will be important to consult an experienced drunk and drugged driving attorney as soon as possible if you have any questions.
New Jersey Drunk Driving Lawyer, Edward M. Janzekovich, Can Help If Your Case is Affected by Coronavirus and COVID-19 Court Closings
Until further notice, local, municipal, and state court proceedings will be affected throughout the state. An attorney will be able to answer your questions about Court proceedings and check on the status of your matter. To speak with an experienced New Jersey DWI/DUI lawyer about your situation, call us at 732-257-1137 or contact us online today. We serve clients throughout the state of New Jersey.